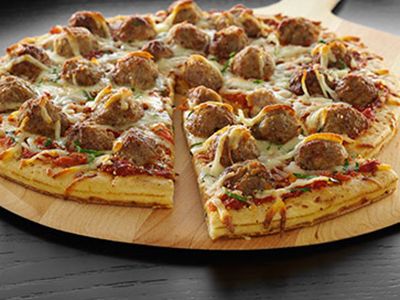 Cooked Perfect® Italian Style ½ ounce Meatballs
. This pizza recipe is sure to become a family favorite!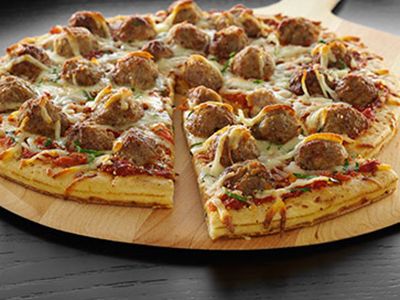 Cheesy Meatball Pizza
Ingredients
Our Cooked Perfect® Products
Other Ingredients
Frozen prepared pizza dough sheet

Marinara sauce

Mozzarella cheese, grated

Parmesan cheese, grated

Olive oil to coat dough

Basil, cut chiffonade
Instructions
Preheat oven to 350°F.

Rub a small amount of olive oil on a pizza pan, then place the pizza dough on the pan.

Cover the crust with parmesan cheese, then spread the sauce on the crust.

Microwave the meatballs for 1 minute, cut in half, and arrange around the pizza.

Top it all off with the mozzarella cheese. Bake for 10 minutes or until crisp.

Remove and let stand for 3-5 minutes.

Serve and enjoy.
Notes
This recipe can be made with any variety of Cooked Perfect™ meatballs.