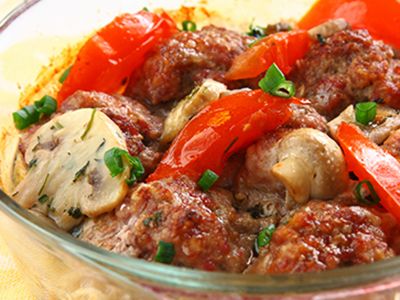 Cooked Perfect® Angus Meatballs
. This dish makes 6 servings; perfect for the whole family or even for leftovers later in the week!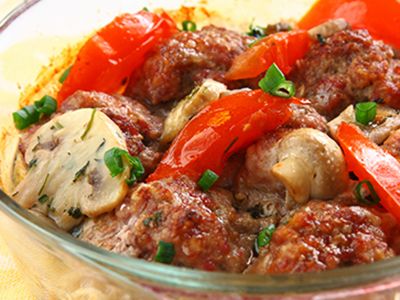 Our Cooked Perfect® Products
1

cup

Onion, sliced

1

cup

Green pepper, sliced

2

each

Portabella mushrooms, sliced

1

each

16 oz. jar plum tomatoes, diced

1

teaspoon (tsp)

Oregano

1

teaspoon (tsp)

Dry basil

Salt and pepper to taste

1

teaspoon (tsp)

Red pepper flakes, optional

1

cup

Red pepper sliced, optional
Preheat the oven to 350 degrees.

In a skillet heat the onions, peppers and mushrooms and cook for 10 minutes, stirring often.

Add the meatballs, tomatoes and seasonings and continue to stir.

Pour the stew into a chafing dish and bake for 20 minutes.

Remove and let stand for 5 minutes.
This recipe can be made with any variety of Cooked Perfect™ meatballs.