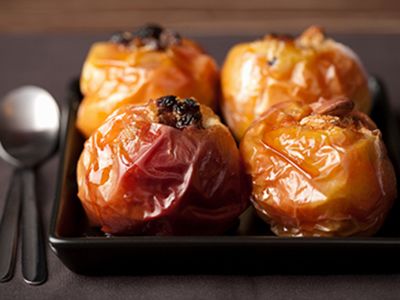 Cooked Perfect® Turkey Meatballs
are placed into a cored apple, smothered with cranberry sauce, and sprinkled with sharp cheddar cheese.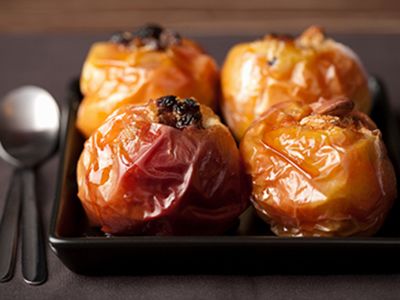 | | |
| --- | --- |
| | |
Our Cooked Perfect® Products
4

each

Medium sized apples

1/2

cup

Canned jellied cranberry sauce, thawed

1/2

cup

Red wine

2

tablespoons (tbsp)

Dijon mustard

3/4

cup

Shredded sharp cheddar cheese

2

tablespoons (tbsp)

Sweetened dried cranberries (for garnish, optional)

Salt and pepper to taste
Preheat oven to 375 degrees.

Scoop out the stem and core of each apple, making a round space big enough for a meatball. Leave the bottom of each apple intact.

Arrange the apples, standing up, in a baking dish. Bake for 15-20 minutes until slightly soft, but still sturdy.

While the apples are baking, in a saucepan over medium heat, stir together the cranberry sauce, wine and mustard. Simmer for five minutes, until slightly thickened. Add salt and pepper to taste.

Add the Cooked Perfect® Turkey Meatballs to the sauce and toss to coat. Reduce heat to low and cook meatballs in sauce for 5 minutes.

Remove apples from the oven and sprinkle a bit of cheese into each apple.

Add 1 meatball with a bit of sauce into each apple. Top each apple with remaining cheese.

Return the apples to the oven and bake until the cheese is bubbly, about 10 minutes.

Sprinkle the meatball stuffed apples with cranberries if desired and enjoy!
This recipe can be made with any variety of Cooked Perfect™ meatballs.