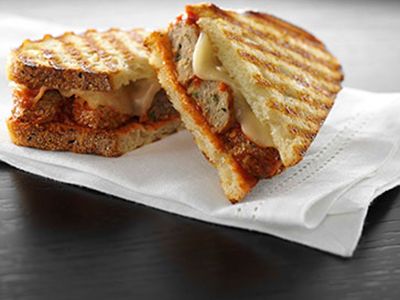 Cooked Perfect® Italian Style Meatballs
. Simply slice each of the meatballs in half, and prepare them with your favorite tomato sauce for the ultimate lunch time panini.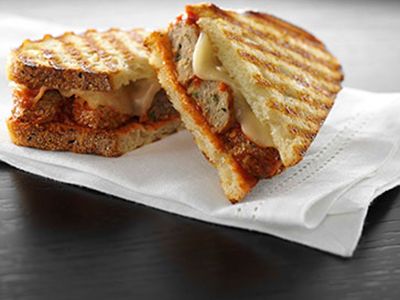 Our Cooked Perfect® Products
1

can

6 oz. can of tomato sauce

4

slices

Provolone cheese

4

each

Large slices of Italian bread, pre-sliced

1

tablespoons (tbsp)

Olive oil
Place the meatballs in a microwave safe dish, cover with tomato sauce, and microwave for 1 minute.

Remove, stir, and microwave again for 1 minute.

Slice the meatballs in half and evenly distribute the meatball halves and provolone cheese on 2 slices of Italian bread.

Complete both sandwiches with the final 2 slices of Italian bread. Brush the outside of the bread with olive oil, place on a Panini grill and cook until golden brown and crispy.
This recipe can be made with any variety of Cooked Perfect™ meatballs.