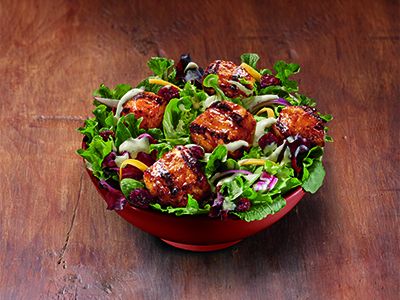 Cooked Perfect Fire Grilled Bourbon BBQ Chicken Chunks
is sure to make your meal.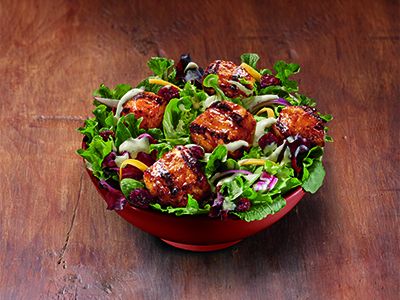 Bourbon BBQ Chicken Spring Mix & Cherry Salad
Ingredients
Our Cooked Perfect® Products
Other Ingredients
16

oz

Spring mix salad

4

oz

Dried cherries

3

oz

Red onion, julienne

2

oz

Cheddar cheese crumbles

8

oz

Buttermilk ranch dressing
Instructions
Heat Fire Grilled Chicken Chunks according to package directions.

Arrange Spring Mix Salad on a plate, and top with dried cherries, red onion & Cheddar cheese crumbles.

Place chicken chunks atop arranged salad.

Drizzle with Buttermilk Ranch Dressing immediately before serving. Enjoy!