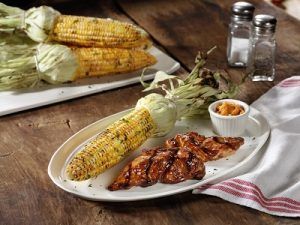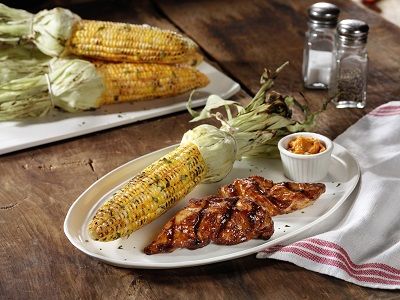 Embrace the grilling season with this summertime favorite. Featuring our Cooked Perfect® Fire Grilled Classic Style Chicken Tenders and grilled fresh corn, offer your family a healthy and refreshing dinner that is ready in only 30 minutes!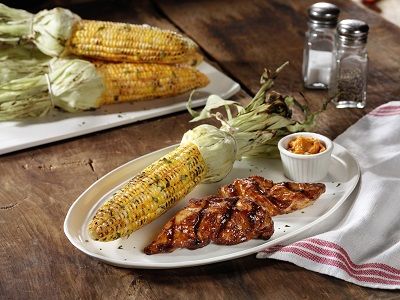 Our Cooked Perfect® Products
1

package (20 oz)

Chicken Tenders, Classic Style
5

ears

Corn, in husk

1

stick

Unsalted butter, softened

2

teaspoons (tsp)

Lemon zest, grated

1

teaspoon (tsp)

Oregano leaves, chopped

1

teaspoon (tsp)

Smoked paprika

Sea Salt, to taste
Place corn in husk on top shelf of grill on medium high for 25 minutes, rotating 1/4 turn every 5 minutes, or place in 400°F oven for 35 minutes.

Prepare tenders according to package instructions.

While corn cooks, mix together butter and remaining ingredients until well incorporated and set aside.

Peel back and remove the husk of the cooked corn, using a towel to protect hands from heat.

Place corn directly on grill grates until charring takes place. Remove from grill and slather with butter mixture. Finish with a sprinkling of sea salt.

Prepare the chicken tenders according to the package instructions.