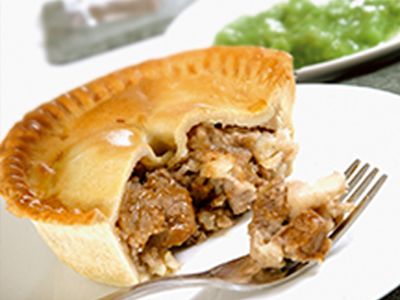 Cooked Perfect® Turkey Meatballs
, this pie is sure to be a crowd pleaser. With a cook time of 30 minutes, this dish is a great addition to the week night recipe list!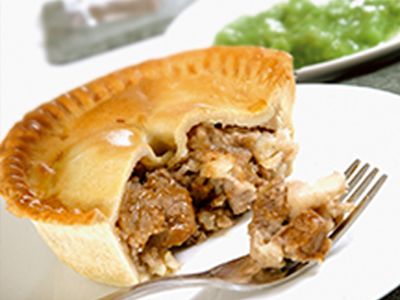 Our Cooked Perfect® Products
1

each

12-oz. jar turkey gravy

1

cup

Diced potatoes

1/2

cup

Frozen pearl onions

1/2

cup

Carrots, peeled and sliced

1/2

cup

Celery, sliced

1/4

cup

Frozen green peas

1

each

Frozen 10" pie crust

1

each

Egg, beaten
Cut the meatballs in half.

Bring a quart of water to a boil and cook the potatoes, onions, celery and carrots until soft.

Drain and mix with the gravy, meatballs and peas in a bowl.

Place the crust into a buttered 10" pie pan and spoon in the filling.

Cover with the remaining dough and crimp the edges tight. Slice a few lines through the top dough to vent.

Brush with a beaten egg and bake at 350 F for 20 minutes until crust is golden brown and filling is bubbling.

Remove and let stand for 5 minutes. Serve and enjoy.
This recipe can be made with any variety of Cooked Perfect™ meatballs.